Who are some of your favorite bloggers? I try to follow as many as I can because they have so much wisdom to pass on. (Including bloggers like Jordan!)
That's what gave me the idea for this interview series. I wanted to glean as much knowledge as I could from those much wiser than me.
This is our sixth installment of my interview series, Meet the Blogger, all about Jordan, a fellow blogger. (You can read our previous installment here: https://diffusingthetension.com/interview-series-naomi/)
Interview series questions
First of all, tell me a little about yourself.
Hi! My name is Jordan and I blog at Mindful Mama Health. I am a Family Nurse Practitioner and a toddler mom! I live on Long Island, NY with my husband, toddler, and our dog. Also, I am passionate about living a healthy lifestyle including eating clean, staying active, and using green products. Through blogging I combine my knowledge as an NP and my experience as a mom to provide tips to other moms and parents. I love sharing wellness tips and guidance to raise healthy children without screen time. Obesity is on the rise in our country, so I want to inspire everyone to live a healthier life. It is attainable even if you work or have young children.
What is your connection to the blogging and/or mental health community?
I started blogging in March as Mindful Mama Health. I originally started the blog after some frustration from the limitations of a traditional medical office visit. Most people who know me know that I love inspiring patients to live healthier lives and to eat better, lose weight, and raise a healthier family. However, the classic office visit does not allow as much time for these long in-depth conversations. The blog was born as a way for me to provide information without the time constraints.

What is the hardest part about having a successful blog?
The hardest part about blogging is finding enough time. Since I am a working mom, my days are pretty packed. I have had to learn tricks to wake up earlier, stay up later, and utilize my time wisely. I love it though and it's worth every second.
What is the biggest challenge the mental health community faces currently?
The biggest challenge of the mental health community is the stigma associated with it. I see so many patients who clearly are depressed or anxious, but refuse to put a label to their symptoms. I love that so much more awareness is around for mental health disorders. In general, I think the more open people are, the better we all will fare. You should not be afraid or embarrassed by your mental illness. The more we talk about mental health, the more we realize that it is.
What are 5 things many people do not know about you?

1. I am a peanut butter and dark chocolate junky! I cannot remember a day that I have not had at least one of these foods! My toddler and I sneak "PB Bites" as a quick snack almost every day!
2. I love a good girly movie. Although I don't sit down and watch movies often, when I do I always look for a good chick flick!
3. I was overweight as a child. I work very hard to maintain my thin physique and people often don't believe me that I am not naturally thin.
4. I am an insomniac. Through a lot of self work over the years, I have learned to control this, but I have struggled with sleep throughout my life.
5. I love live music! I will go any place that has live music or a band playing. It doesn't matter what type of music either, I love it all!
What is your favorite book and why?
My absolute favorite book has to be The Notebook by Nicholas Sparks. As I mentioned before, I love chick flicks. With the stress of my job and constant reading of medical journals, when I have time to read, I like to pick up something light and fun. I love self-help and inspirational books as well, but when I need to unwind, I go for the chick flicks.

What do you do when you are having a really hard day to lift your spirits?
Exercise! Exercising is a must for me! Even if it's just going for a casual stroll with my toddler, I instantly feel better when I am moving.
What makes a person brave?
I think a person is brave when they are willing to stand up for what they believe in. It is so easy to remain quiet and follow social norms. The bravest people are the ones who realize that the norm is not working or not right.

What 3 words would you use to describe yourself and why?
Motivated, hardworking, and caring. If you ask anyone who knows me, I am extremely motivated. I am constantly making new goals for myself and working towards them. I find that I get bored if I don't have something that I am working towards or a goal I am focusing on. Also, I am also very hardworking. I set big goals for myself and I work very hard until I succeed. Lastly, I am a caring person and a good listener. I have always been the friend people come to for help or to vent. Especially through my job as an NP, I spend a lot of my time listening and caring for others.

What is your biggest flaw?
I would say my biggest flaw is my difficulty saying no. I am somebody who wants to do it all and I have a hard time acknowledging my limits. Because of that, I usually wait until I am physically exhausted and dragging before I realize that I have pushed myself too hard.
What is your greatest strength?
My greatest strength is my motivation. I truly believe that you can achieve anything you set your mind to. I love to work hard towards a goal, especially if others don't believe I can do it. Also, I am very self-driven and will fight until I reach my goals.

What is your best childhood memory?
My best childhood memory is of endless beach days. We would spend days at the beach from sun up until sundown, not worried about a thing in the world! We would swim, walk on the beach and just hang out all day. I miss those moments of feeling careless and free.
Where do you envision your blog in 5 years?
In 5 years I hope for my blog to continue to grow in momentum. My goal is to become a helpful resource for parents to find science-based tips for living a healthy life and improving their wellness.

Where do you see the mental health community in 5 years?
In 5 years, I see the mental health community continuing to grow. In the past year alone, I have seen enormous progress in openness about mental health. People are finally realizing how important it is to pay attention to your wellbeing and focus on your mental health.

Who do you follow to stay updated on all things blogging and/or mental health? Share their links below!
Boss Mom Dana Malstaff- boss-mom.com
Twins Mommy- twinsmommy.com
Ruth Soukup- eliteblogacademy.com

About the Author
Jordan | Mindful Mama Health

Jordan is a Nurse Practitioner and a toddler mom who blogs about wellness, healthy recipes, and all things parenting.
Blog: Mindfulmamahealth.com
Facebook: facebook.com/mindfulmamahealth
Pinterest: pinterest.com/mindfulmamahealth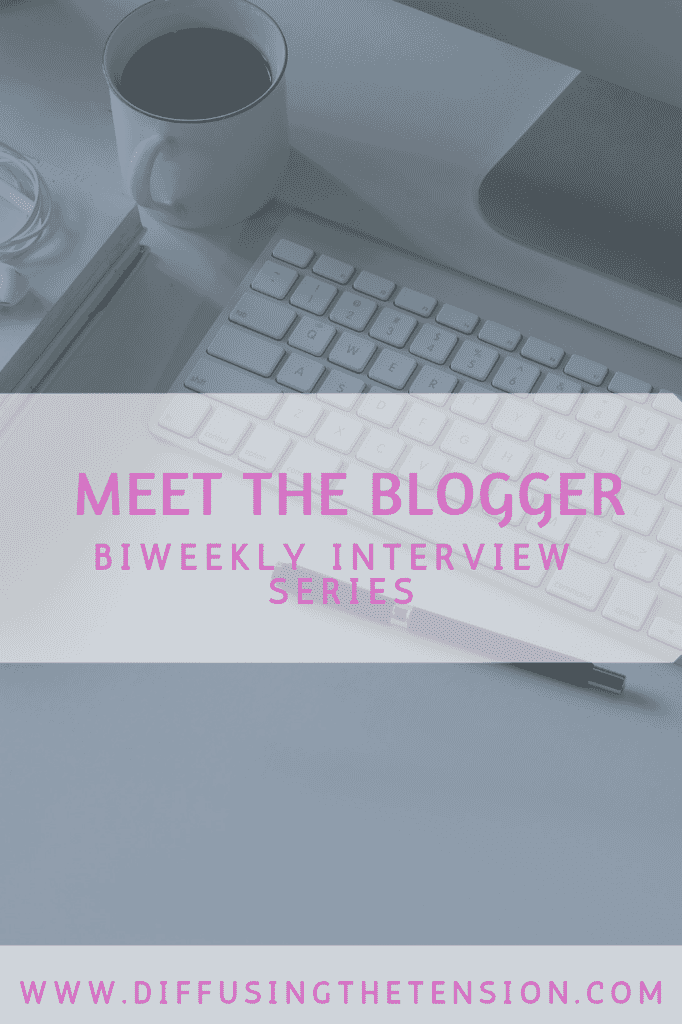 (Share this post on Pinterest by clicking the icon in the top left corner of the picture!)
---
The selected Optin Cat form doesn't exist.